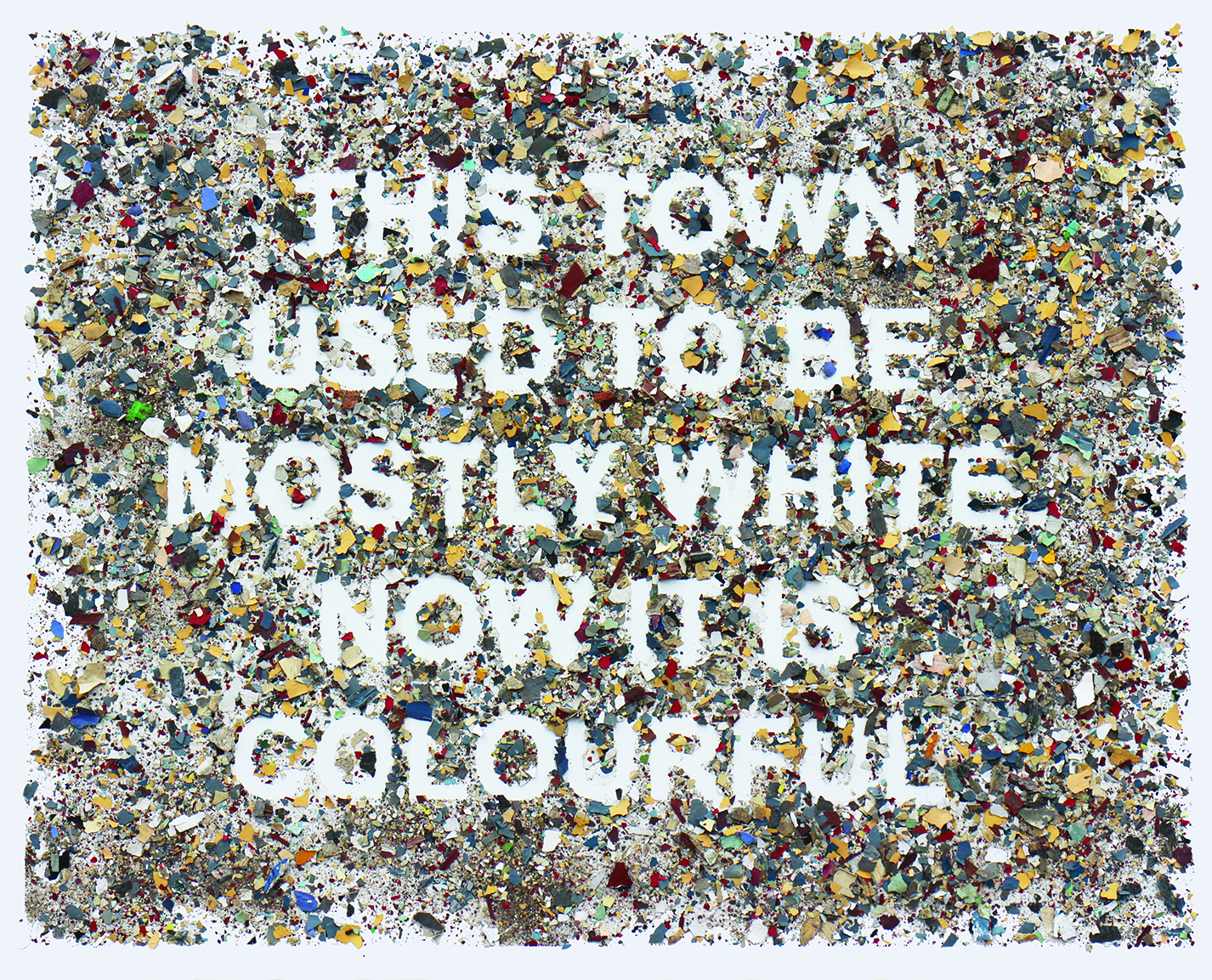 THIS TOWN USED TO BE WHITE. NOW IT IS COLOURFUL.
Acrylic paint, acrylic matte medium, varnish and collected house paint flakes  from the town of Lunenburg NS, on board.
28″ x 35″
2016
Finalist in the 2016 RBC Painting Competition
This piece is exploring the relationship of heritage and progress in the local context, while engaging with paint itself; its qualities, limits and history.  Part of his Lunenburg House Paint Project, this work uses chips of paint he collected by going door to door and interacting with his local community in the brightly coloured town.
THIS TOWN USED TO BE WHITE. NOW IT IS COLOURFUL. is a quote recorded from a citizen during the LHPP, surrounded by a collection of paint that has come off the buildings and, like skin and scare tissue, complete with all of its history, including weather, repairs, marks and previous colours. Not only does this quote reference the recent history of colourful buildings [almost the whole town was painted white at one time] but there underlies another current – Nova Scotia's history colonialism and racism [Lunenburg still being a very white town].