Lunenburg House Paint Project {explosion at the shingle factory}
Collected Paint on shingles, steel, rope
2015
Lunenburg House Paint Project {explosion at the shingle factory}
Collected Paint on shingles, steel, rope
2015
Lunenburg House Paint Project {OSB GNK} {detail}
Collected Paint on OSB
2015 {Ongoing}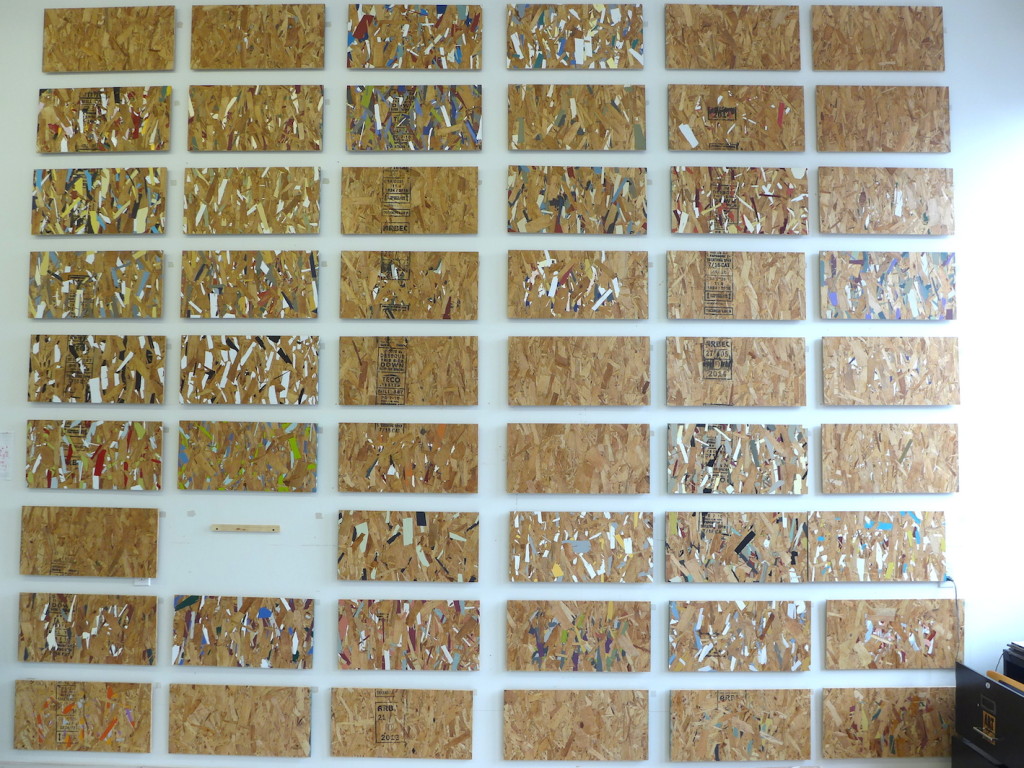 Lunenburg House Paint Project {OSB GNK}
Collected Paint on OSB
2015 {Ongoing}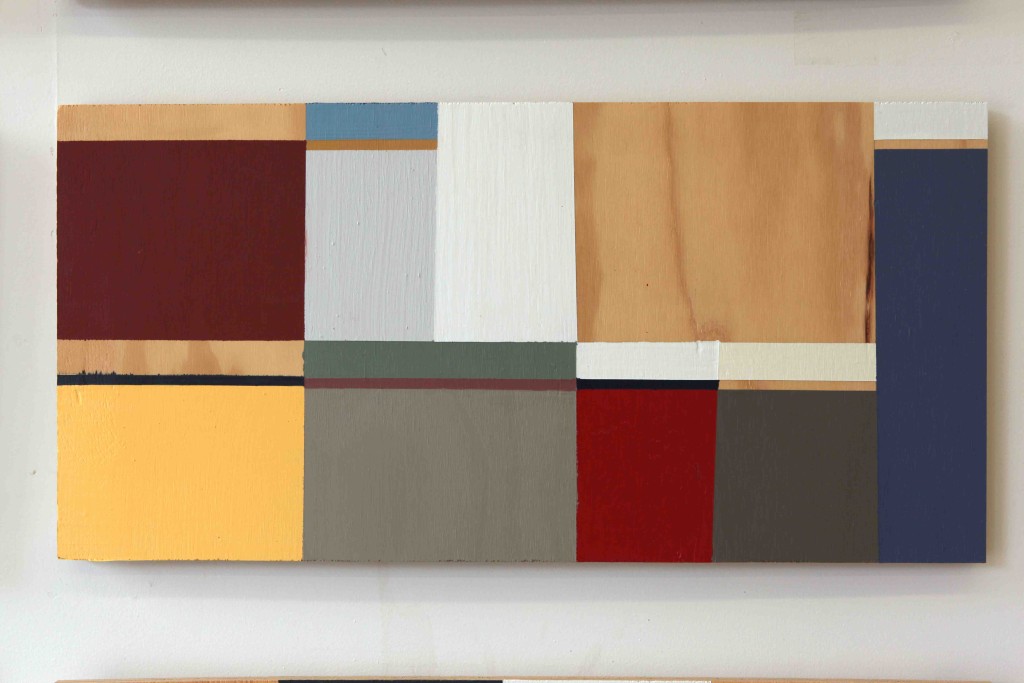 Lunenburg House Paint Project {Plywood GR} {detail}
Collected Paint on Plywood
2015 {Ongoing}
Lunenburg House Paint Project {Plywood GR}
Collected Paint on Plywood
2015 {Ongoing}
Lunenburg House Paint Project {chip, peel, flake, craze}
Collected Paint on Board
2015
Lunenburg House Paint Project {tape}
Paint, tape, board
2015
Lunenburg House Paint Project {stir sticks}
Paint, stir sticks on found board
2015
Photo Credits: Emiliano Sacchetti & Christopher Porter
The people of Lunenburg take great pride in their history. In the rich legacy of ship building, working the sea and a unique collection of architecture that spans over 250 years, wood has been used to build both the homes and the boats. The people of this community know the value of paint as a preservative.
Since July 2O14, Maize has been engaging with residents and business owners in Lunenburg, going door-to-door to collecting paints from the buildings. Using only the collected paint, Maize has created a painted visual record of the colours of buildings and homes in Old Town Lunenburg, installed based on the rectangular grid layout of this British colonial settlement that still exists today.
Maize would like to thank Arts Nova Scotia, Visual Arts NS and the Lunenburg School of the Arts and everyone who has participated so far for their support in this project that celebrates the heritage of Lunenburg by engaging with the community through a contemporary art dialogue.